EFL Carabao Cup Live Stream - TOTALSPORTEK
English League cup is one of two major cup competitions in English football. It falls behind FA Cup but its very important for lower league teams. Currently known as Carabao Cup due to sponsorship reasons. EFL and Carabao cup signed a exclusive deal back in 2016 and this tournament will be known as with Sponsor name till 2024.
This tournament was first introduced back in 1960/61 season and since then it has been yearly fixture in English football pyramid. However over the last decade there have been calls to scrap it but English FA make enough money out of it to keep going. Premier League sides usually win it but they dont take it seriously considering big teams often field second string sides in this competition unless they reach semifinals or finals.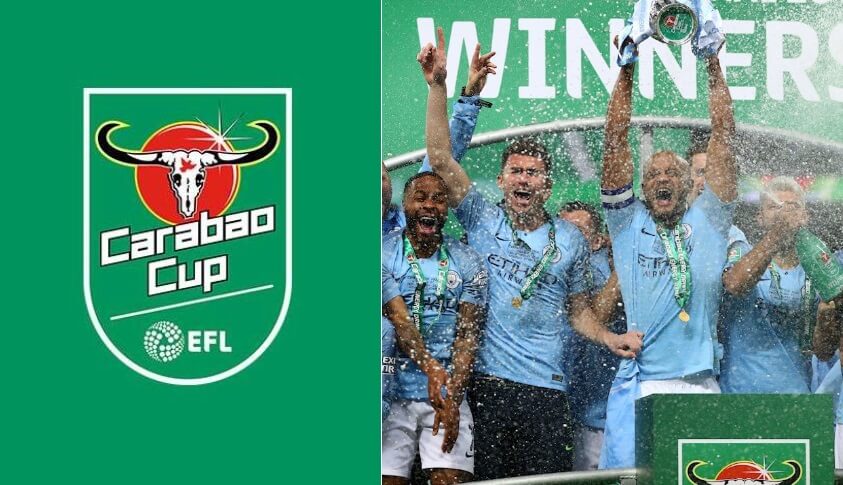 Liverpool are the most successful team in EFL cup history having won the tournament on 9 different occassions and lost final four times. City, Chelsea and Manchester United are the other teams to have won the event more then 5 times eah. So enough of history, tell us how can i watch EFL Cup matches live online here ?
EFL Carabao Cup Live Streaming Online via TOTALSPORTEK:
Just like other big events EFL Cup will also have all the matches posted on this site. This page is the dedicated streaming page for EFL Cup and al lthe upcoming games are listed here. It starts in September and played through March of next year. Unlike FA Cup it starts late and finish earlier and is the first silverware available in English football every year.
| | |
| --- | --- |
| EFL CUP ROUND | DATES |
| First round (70 teams) | 8 August 2022 |
| Second round (50 teams, 35 round 1 winners + 15 EPL teams) | 22 August 2022 |
| Third round (32 teams, 25 2nd round winners + 7 top epl teams) | 7 November 2022 |
| Round of 16 | 19 December 2022 |
| Quarter-finals | 9 January 2023 |
| Semi-finals (two leg ties) | 23 and 30 January |
| Final | 26 February |