UEFA Nations League Live Streams - TOTALSPORTEK
Nations League was introduced by UEFA to scrap the meaningless friendly games. Its a confusing competition which sometime makes sense and sometime its totally meaningless to say the least. The motive behind this competition was not only to get rid of friendly matches but also UEFA saw some money and they pounced on it. First season of UEFA Nations League was decent but right now as things stand specially in a world cup year its more of burden on national teams from Europe.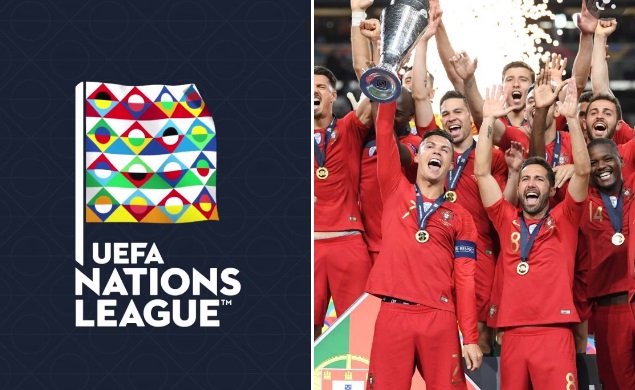 Anyway, competition is divided into different groups. Elite teams are paired together while not the best teams from Europe play each other. Teams at the end of Nations League get relegated and promoted depending upon how they do in the competition. So we wont be boring you with more details considering the reason you are here is to watch live streams of matches in this competition.
UEFA Nations League Matches Live Streams:
You can watch every Nations League match via this page. All upcoming nations league matches are listed in this pages according to date and time. On the day of the match you will be able to click "live stream" on the match and it will take you to the links thread page of that match.
| | |
| --- | --- |
| MATCHDAYS | DATES |
| 1 | 1 to 4 June 2022 |
| 2 | 5 to 8 June 2022 |
| 3 | 9 to 11 June 2022 |
| 4 | 12 to 14 June 2022 |
| 5 | 22 to 24 September 2022 |
| 6 | 25 to 27 September 2022 |
| Semifinals | 14 and 15 June 2023 |
| 3rd Place Playoffs | 18 June 2023 |
| The Big Final | 18 June 2023 |
| Promotion Playoffs (First Leg) | 21–23 March 2024 |
| Promotion Playoffs (2nd Leg) | 24–25 March 2024 |